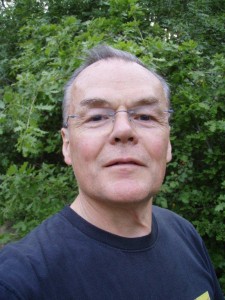 With the Olympic Games starting today, I thought that this offered an excellent opportunity for some ambush marketing for my so far silent website, OldSports.com. Seemingly the use of the words 'Olympic' and 'Games' in any context except for marketing hamburgers and soda is a felony.
Much as I enjoy sitting in front of the TV watching others leap, run and pedal, there is something wrong with a sporting paradigm that has many older unfit individuals watching a super-fit few.
The situation at the other end of the age spectrum is problematical too as as the number of people participating in sport has an inverse relationship with age. Clubs take in youngsters and seek to identify champions rather than prepare for lifelong participation. When the youngster fails to reach the Wimbledon final or whatever the objective was, disillusion sets in. This may coincide with an adolescent desire to do other stuff, like watch TV, or not wash for a week, and sport is forgotten.
In middle age, many folks just drift away from sports, and engage in less and less physical activity of any sort (well almost). And of course, as you lose fitness, you can only do less and less. It is a vicious circle.
A recent report in The Lancet described the 'pandemic of physical inactivity' as the 'fourth leading' cause of death worldwide. Well you may say that the 'fourth leading' cause of death is probably not worth worrying about and I would agree. But there is a much better reason to get fit and that is the effect it has on one's well being.
I used to suffer from depression. But not since I took up running about thirty years ago. Every now and then I still feel the blues creeping back. But I now have a solution. I put my shorts on, get out for an hour or so and the endorphins do the rest.
In that one's mental well being is pretty important to one's professional life, sport helps one at work too. I like to think that at least some of the increased blood flow is getting to the brain and staving off age-related doltishness! Ten hour trips on the plane become almost bearable. And you get less niggling complaints like colds and flu. These may be replaced by the odd bout of tendinitis or other aches and pains. My take on such ailments is that they are too often taken as a pretext to quit. The medical profession does not always help here. Some doctors seem to think that older folks should avoid 'too strenuous' activity.
One of the reasons that I have not yet done anything about OldSports.com is that blogging about one's life, sporting or otherwise is awful close to boasting. Well the internet is full of bloggers 'boasting' about what they have done and I though that it was time that I joined them.
So here goes. I run something like 2,000 km per year and bike about the same. This year I turned in a sluggish 4:42 for the Paris Marathon. I also completed my seventh 'Etape du Tour,' a popular bike race where around 6,000 cyclists ride one of the harder stages of the Tour de France. This year it was from Albertville to La Toussuire—a 'short' stage (150km) but with a lot of climbing (4750 meters). I finished 4301st out of the 4422 qualifiers. You can watch me finish in style here. But 2010 was my greatest underachievement when I came in last — 6888th out of a field of 6888. I was one of only two people referred to in the report in L'Equipe, the French national sports newspaper (OK, they did name the winner while I was just 'the guy who came last' but what the heck.)
So what is all this boasting about coming last and running slow? Well in a way that is the whole point. It's better to be out there coming in last rather than being inside watching someone else come first isn't it?
Let me know what you think by email to neil@oldsports.com.